Home
>
>
Vacancy Construction Supervisor General
Construction Supervisor General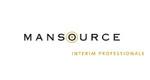 Profile Construction Supervisor General
We currently seek for a Construction Supervisor Allround for one of our clients. As Construction Supervisor you are responsible for the overall and day-to-day supervison of civil construction work.
You ensure mechanical completion of civil works as per defined targets, and development of action plant to achieve timely completion;
You are responsible for full implementation of all quality requirements;
You are responsible for timely and regular reporting of progress and quality towards construction superintendent;
You supervise and instruct subcontractors with regard to quality, progress, field modifications;
You control field extra works;
You arrange all means and efforts to achieve a maximum extent of work possibilities for subcontractors;
General tasks
Is aware and cares for Health, Safety & Environmental aspects during daily actions, and drives HSE performance throughout project and or internal/external services activities.
Ensure safe work methods are applied by subcontractors, to achieve the company's HSE targets.
Special tasks
Manage/coach Assistant Civil Supervisor(s);
Control and check work of subcontractors in terms of quality and quantity;
Control subcontractors' progress;
Co-chair weekly progress meetings with subcontractors;
Issue written instructions )construction inspection reports) to subcontractors;
Check the planning and physical progress of subcontractors;
Arrange inspections and tests with client representatives;
Supervise "punch out" of civil work;
Supervise all tests and inspections for Mechanical Completion and Hand-Over document packages;
Liaise with HSE Supervisor to achieve the application of Safe Work methods;
Regurlarly inspect subcontractors work procedures on all HSE-aspects, give instructions for corrective actions when necessary and report findings to Construction Manager and HSE Supervisor;
Assist and participate in incident investigations;
Instruct subcontractors to obey housekeeping and environmental rules;
Liaise with QA/QC Supervisor;
Participate in Engineering of field modifications;
Supervise timely preparation of as built drawings.
Requirements Construction Supervisor General
MTS/HTS Civil/Steel;
Over 5 years of work experience;
Language English, preferably 1 other foreign language.
Competences:
Departmental competences:
Information Processing: Is able to collect, absorb, put in order and process information;
Organizational Ability: Is able to tune tasks of oneself (and others) and to put them in order, so that targets are realized in an efficient and effective way;
Adaptability: Is able to act efficiently by adapting to new or changed work environment, tasks and responsibilities or people. Is able to get familiar with new field of work.
Job related competences:
Verbal communication: Is able to express ideas and facts in a clear way, using relevant tools;
Writing skills: Is able to put opinions clearly into words and to connect to the reader. Is able to formulate complicated matters in a concise way and to choose words precisely. Is able to make adequate summaries and to write grammatically correct.
Independence: Ia able to fulfill tasks without assistance of others and tries to sovle problematic situations on one's own authority. Acts according to his/her own conviction, independent of others.
General competences:
Teamwork Is able to execute a task in a team; contributes to the group harmony and to maximize commitment of the members for the group goal, if needed to the expense of his/her own short term interests;
Quality awareness Is aware that the delivered product must comply with defined demands, norms and priorities and acts upon these. Takes responsibility for the realized level of quality. Aims for continuous quality improvement.
Result orientated: Is able to work result- and goal orientated, where also possible interesting sidesteps are used. States results clearly and the way by which they can be reached.
Region
South-Holland
Publication date
21.06.2019