Home
>
>
Vacancy Mechanical Planner Turnaround
Mechanical Planner Turnaround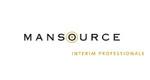 Profile Mechanical Planner Turnaround
We currently seek a Mechanical Planner Turnaround for one of our clients. The purpose of this position is to prepare for the Turnaround 2020.

Tasks in preparation:
Preparing and budgeting work assignments;
Compiling detailed work packages (Tossen) in Roser Systems a.d.h.v. the scope descriptions. Also from multidisciplinary works such as stove revamps and catalyst switches;
Job descriptons;
Consulting with engineers and planners from other disciplines (for example E&I) for multi-disciplinary scopes;
Making isometric drawings (sketches);
Ensuring that inspection requirements are set;
Filling in Inspection requirement sheets (IRS);
Reserving resources according to the statements of NDT firms;
Reserving required material, equipment and services in Roser Systems;
Applying ZR specifications and procedures and helping to improve them;
Identifying relevant safety information and requirements;
Assisting in drafting task risk analyzes;
Designating work to contractors (specials);
Specifying the required scaffolding and insulation work;
Consulting with other disciplines for the benefit of an optimal work approach;
Communicating with contractors and disciplines;
Preparation of budget and calculations according to ZR unit rate system;
Checking and approving the supplied estimates;
Requesting quotes (via Purchasing);
Monitoring the progress of review and approval of work packages by all disciplines;
Following up materials and services which are to be supplied;
Documenting and archiving the history;
Providing input for the preparation of an evaluation report.
Requirements Mechanical Planner Turnaround
At least a secondary technical education;
Experience in the field, in particular preparing piping and welding work. At least 5 to 10 years in the position of mechanical planner. Preferably experience in Shutdown and / or Turnaround work preparation and planning at similar companies in Roser Systems;
VVA VOL;
English and Dutch spoken and written;
Experience with MS office (Excel and Word);
Experience with Roser Systems (Roser, Blind-IT, Weld-IT, etc.) is an advantage;
Good communication skills and pleasant to interact with.
Region
North-Brabant
Publication date
08.03.2019